Jensen's Powertrain Parts: Transmission Parts - Automatic and Standard
Transmission Parts – Automatic and Standard
Pan Gaskets
Filters
Box Kits
Bands
Bearings
Seals
Cases
Electric Solenoids
Complete Reman Dyno Units
Reconditioned Parts
Valve Body Parts (Sonnax)
Standard Units
Cooler Transmission / Engine
Temperature Gages
Manual / Transmissions

REAR END PARTS
Bearing Kits
Front and Rear Axles
Ring and Pinion Sets
Posi Units
Nest Kits
Empty Case Inner Diff.
Front and Rear Axle Shafts
Just to name a few ...

Jensens Powertrain Parts: Transfer Case
Bearing Kits
Chains
Reconditioned Parts
Cases
Complete Reman Units.
Front Lock Hubs
Hard Parts

Jensen's Driveshaft: Drive Shaft
Repair Industrial / Light Duty
Reman Shafts 4x4
U Joints – Automotive / Industrial
Flange Yokes
PTO Parts
PTO Manufactoring
Custom Machining
Drive Shaft balancing / Industrial / Automotive
Allison Transmission Parts
Gasket and Seal kits
New and Reconditioned Hard Parts
Transmission Cases
Dyno tested Reman Units

Fredericton Torque Converter
Automotive Converter
Industrial Converter
Racing Converter
Custom Converter
Allison

Clark

Funk
ZF
Pumps
Overhaul Kits
Converters
Product Lines You Can Count On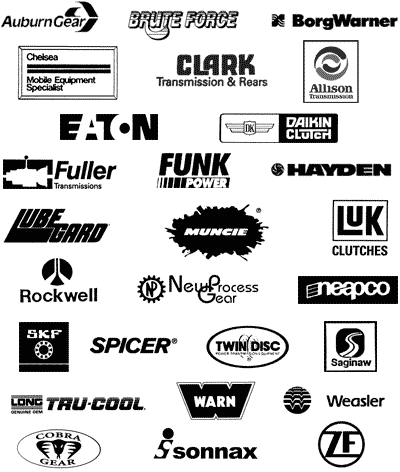 Just to name a few ...